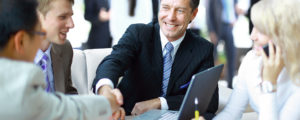 Skillio Networks was founded by a seasoned IT consultant with years of field and corporate experience. Our main goal was to bring enterprise-class skills to small and medium-size business at a price they could afford. Our company slogan is "The smart choice for your success". This means that by choosing us as your business partner, your firm will have access to one of the most experienced and knowledgeable professionals.
You can expect the maximized return on your IT investment when you outsource your IT needs to Skillio Networks. We believe that each client is our partner, and we work with you to make affordable quality IT services. Our engineers are highly trained professionals that hold certification from Microsoft, Cisco, and CompTIA. We do everything in our power to help you succeed.
Our unique difference among other IT firms is that we maintain 24/7 monitoring even after agreed service is completed. Our proactive cloud based system can detect hard drive failure or other events before they can turn to disaster.