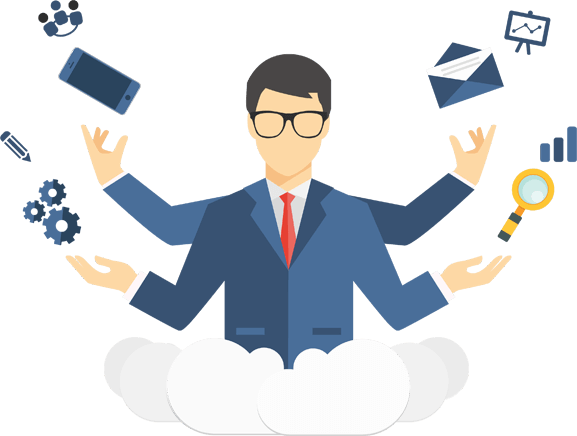 Why Skillio Networks for Managed IT Services?
Skillio Networks is a Managed IT Services company for small and medium size businesses in Bay Area California.
We provide reliable cloud services, comprehensive IT management, and professional IT consulting services to help businesses take control of their network, increase productivity and reduce costs.
Our unique difference among other IT firms is that we maintain 24/7 monitoring even after agreed service is completed. Our proactive cloud based systems can detect hard drive failure or other events before they can turn to disaster.
"Thank you for your help configuring all my new workstations on my network. Prior to your arrival, my network felt like it had its wheels falling off….. Everything is running smoothly and print servers to all printers for everybody!!…simple access to all of my drives. The remote access allowing me the ability to work from home is also a great asset to my business. I have several upcoming projects and I look forward to a long-lasting relationship with your company!"
Moving and Storage company owner in a South Bay
"Leo has been truly terrific! He is reliable and very knowledgeable. He is also very efficient in his work and reasonable with his fees. He helped me with both my PC and my laptop. I look forward to working with Leo in the future."
Investment specialist in the Bay Area Peninsula
"Leo is our go to guy for all IT issues that we have at our in home healthcare company. He is reliable, easy to get a hold of, has great customer service, and excellent prices. I highly recommend using this company. They will go above & beyond to satisfy there customers!"
Healthcare specialist in the Bay Area Peninsula
"I have been working with Skillio Networks for many months. They are very professional, on time and do good work. They are very dependable. Highly recommend them."
Logistic company owner in the Bay Area Peninsula